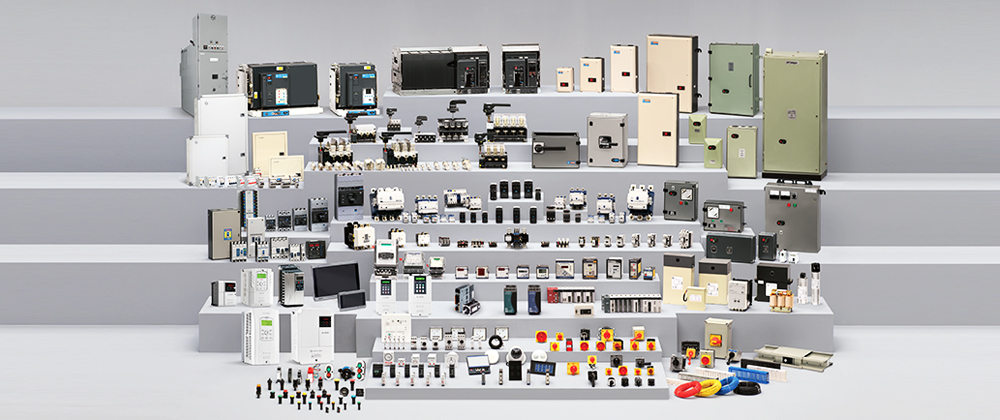 L&T Switchgear
Details
Electrical & Automation (E&A), leaders in the low voltage switchgear category, is one of the key business portfolios of Larsen & Toubro Limited, a major Indian multinational in technology, engineering, construction, manufacturing and financial services, with global operations.
E&A business comprises low and medium voltage switchgear, electrical systems, marine switchgear, electrical and automation systems integration, energy meters & relays. Its products and solutions cater to industries, utilities, infrastructure, building and agriculture segments.
The manufacturing operations of E&A's business are located in and around Mumbai, Ahmednagar, Vadodara, Coimbatore and Mysore in India as well as in Saudi Arabia, Jebel Ali (Dubai), Kuwait, Malaysia, Indonesia, Australia and the UK.
A major strength of L&T is its in-house design and development centre for switchgear as well as a tooling facility that designs and manufactures a wide range of high precision tools, a pre-requisite for high quality products. L&T continuously promotes a culture of experimentation that facilitates innovation and creation of intellectual property.
E&A promotes good electrical practices in the industry. Its Switchgear Training Centres (STCs) at Pune, Lucknow, Coonoor, Delhi, Kolkata and Vadodara conduct courses for technicians, customers, engineers, professionals and even students for enhancing their knowledge and skill on switchgear products.
All functions of E&A's Business Units across manufacturing locations comply with the Information Security Standard - ISO 27001:2005, the only international auditable standard for Information Security Management Systems (ISMS). It involves stringent audits by Bureau Veritas that is recognized and well-respected globally.